Iniciar sesión y Registrarse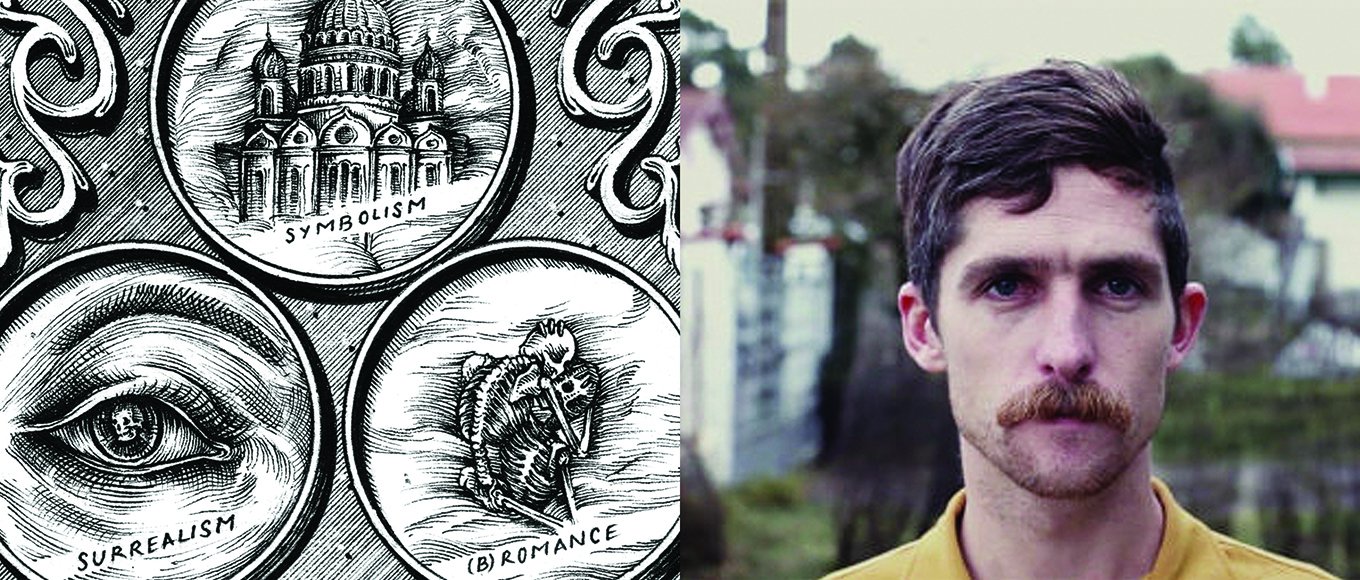 Searching for reality in the unconscious, broadening the human logic with absurdity, following a philosophy based on irrationality — French artist Benjamin JeanJean draws the inspiration for his work from the surrealist movement. Surreal means 'unreal', something that only exist in our dreams, and it's those covert dreams that the 28 year old wants to bring to life with his drawings and photographs.

It's his passion for the unknown and the unusual that makes Benjamin JJ such a great artist,surfer, photographer and designer. He likes traveling to exotic surf destinations like the Congo, or experimenting with retro shapes. His art is the result of a constant search for an open mind. Deeply rooted in the surf and skateboard culture, Benjamin JJ follows life at his own pace on the French Atlantic coast: he drives a 1965 404 Peugeot; lives in an old house he renovated himself, packed with vintage furniture and art pieces; surfs on an old school longboard and takes pictures with a medium format analog camera.Time seems timeless for him.
TRUE STORIES | BENJAMIN JEANJEAN
IN NOVEMBER 2016, ANP ARTIST BENJAMIN JEANJEAN SPENT A MONTH LIVING AND DIVING INTO THE LIFE STORIES OF ALI, FIRAS AND OTHER WAR REFUGEES COMING FROM MIDDLE-EAST TO CAPTURE AND WITNESS THEIR TRUE STORIES… WITH HIS SIGNATURE DRAWINGS AND ILLUSTRATIONS, JEANJEAN COMMITTED TO BRINGING TO LIFE THOSE WORDS AND MOMENTS AS TOLD BY THOSE WHO HAVE GONE THROUGH SUCH UNFORGETTABLE LIFE-CHANGING EXPERIENCES. AFTER A COUPLE OF MONTHS' SHOWCASE AT ADHOCPAD GALLERY IN VIENNA (AUT) THAT KICKED-OFF WHAT HAS NOW BECOME A LONG-TERM PROJECT FOR THE ARTIST, BENJAMIN WILL LAUNCH A SECOND #TRUESTORIES SHOW AT MONIKA STUDIO IN BORDEAUX (FRA) ON MAY 5, 2017 ; THE SHOW WILL BE ON TILL EARLY JUNE'17.

BASED IN SOUTHWEST FRANCE, BENJAMIN JEANJEAN'S ART STANDS FOR A NEO-SYMBOLISM BASED ON CONTEMPORARY AESTHETICS. AS AN ARTIST HE IS NORMALLY LOOKING FOR INSPIRATION IN THE UNKNOWN, A SURREAL WORLD THAT LIVES FROM PEOPLE'S DREAMS, THOUGHTS AND FEARS. BUT AFTER HAVING MET ALI AND OTHER REFUGES DURING AN ART PROJECT IN VIENNA IN 2016, HE WANTED TO STEP OUT OF THIS IMAGINARY SANCTUARY. TO BRING REALITY TO LIFE. TO ILLUSTRATE THE REALITY OF REFUGEES. TO TELL THEIR STORIES. TRUE STORIES. "THE ESSENCE OF MY ART DIDN'T CHANGE THOUGH. I WANT PEOPLE TO LOOK CLOSER. THIS IS WHEN THEIR IMAGINATION KICKS IN AND THE UNCONSCIOUS TAKES OVER. SKULLS, FOR EXAMPLE, ARE ONLY SKULLS AT FIRST GLANCE. BUT IN FACT, THEY REPRESENT ANY HUMAN: BLACKS, WHITES, SYRIANS, AUSTRIANS, AMERICANS, GOOD PEOPLE, BAD PEOPLE, WORKERS, DOCTORS, POLITICIANS, YOU, ME. WE ALL HAVE A SKULL, WE ALL ARE HUMAN BEINGS. THERE IS A STORY BEHIND EACH HUMAN, AND EACH STORY IS WORTH BEING TOLD." -- BENJAMIN JEANJEAN.

VIDEO:
DIRECTED/EDITED BY SEBASTIEN CHEBASSIER (ENARRO PROD.)
FILMED BY CHRISTIAN FISCHER
MUSIC:
BAND : CONCORDE
TUNE : BE COLD
ALBUM : SUMMER HOUSE
TAKE A LOOK INSIDE: BENJAMIN JEANJEAN
TAKE A LOOK INSIDE: RVCA EUROPE ADVOCATE BENJAMIN JEANJEAN FILMED BY PIERRE DAVID AND EDITED BY PIERRE AND SEBASTIEN ZANELLA (DESILLUSION MAGAZINE) MUSIC: MOUNTAINS - LIVING LENS, THE CURSE OF SINGAPOR SLING - NO SOUL MAN, TAJ MAHAL - STAGGER LEE